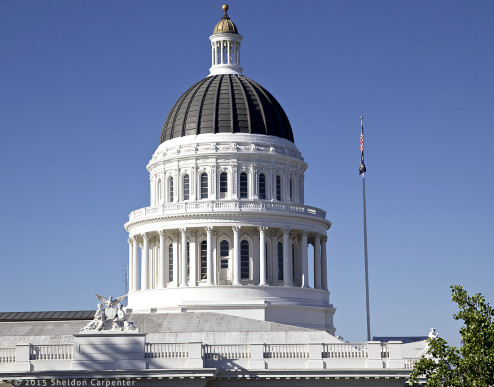 Well, it was some of the best weather you could ask for. Warm, but not hot with a slight breeze and deep blue skies. At 9am, five students and I set off to explore both the Capitol Park and the Capitol and our photographic talents. In the Park there is a huge variety of plants, trees and monuments that would take several days to investigate fully, so we limited ourselves to just a few spots. As is usual on these outings, I encouraged practicing the use of the tripod.
Some the areas we set up were at the Pioneer Grove, the Firefighters Memorial, the Vietnam Memorial, and, one of my favorites, the World Peace Rose Garden. The oranges were fully ripe and two fell off the tree onto the walk near where some of us were shooting. It was quite a surprise.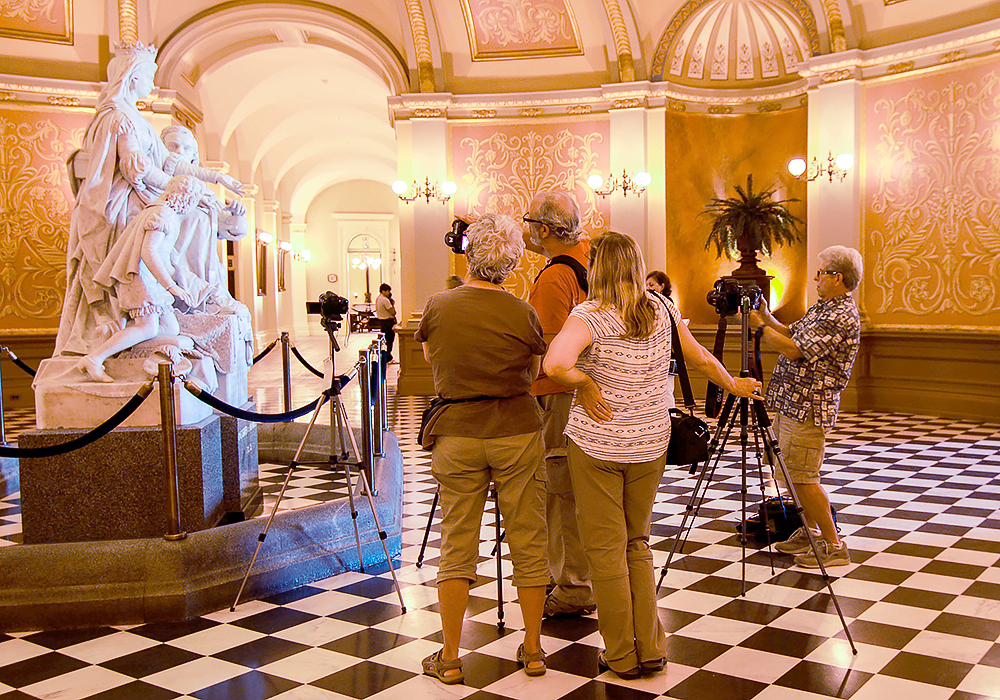 After lunch, we entered the Capitol building itself and spent the rest of the afternoon photographing the varied interiors. It was lots darker and tripods definitely came in handy. The rotunda is a favorite place, but we also got some shots of the historic room setups off the main hallways. There was a special exhibit about WWII on display, too, "Called to Action," showing the weaponry, uniforms and some of the posters of that time.
Take a look at some of the photos we took during this "safari." I had a great time, and my students have told me they learned lots and enjoyed themselves.
See you next time!
– Sheldon